Push Pull Drag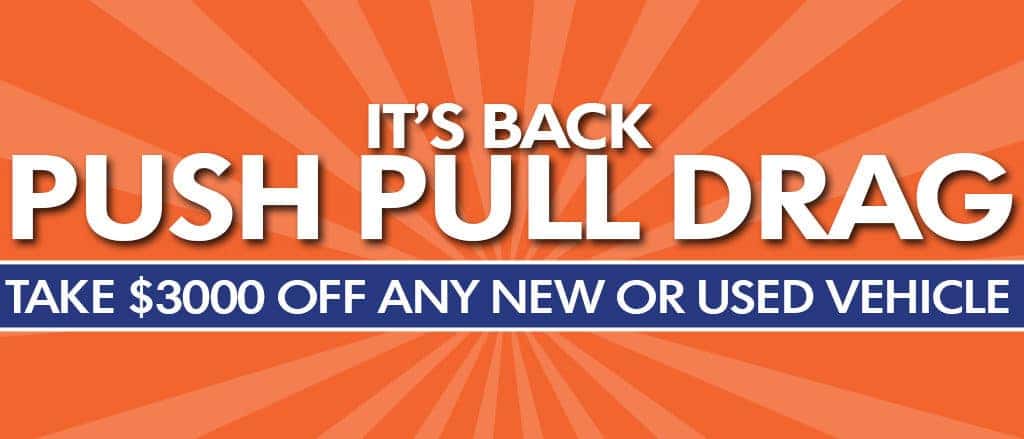 Push Pull Drag is back at Maple Ridge Volkswagen!
You heard right! Push Pull Drag has come back to Maple Ridge Volkswagen and you are invited to get more than ever for any trade! We will give you a minimum $3,000 for your trade no matter the condition! No tires? $3,000! No brakes? $3,000. No engine? $3,000! I think you get the idea here. If you are holding off from getting a new ride because you don't think you will get enough for your trade in, then get down to Maple Ridge Volkswagen and see for yourself just how affordable a new Volkswagen can be!
Did you know that we offer up to $10,000 Cash Back or you can flip car buying on it's head with our 180 offer where you go up to 180 days (OAC) without making any payments.
Take a test drive and maximize your trade value today!
Fill out the form below to get started or call us right now at (888)-951-8984