Make a Payment 180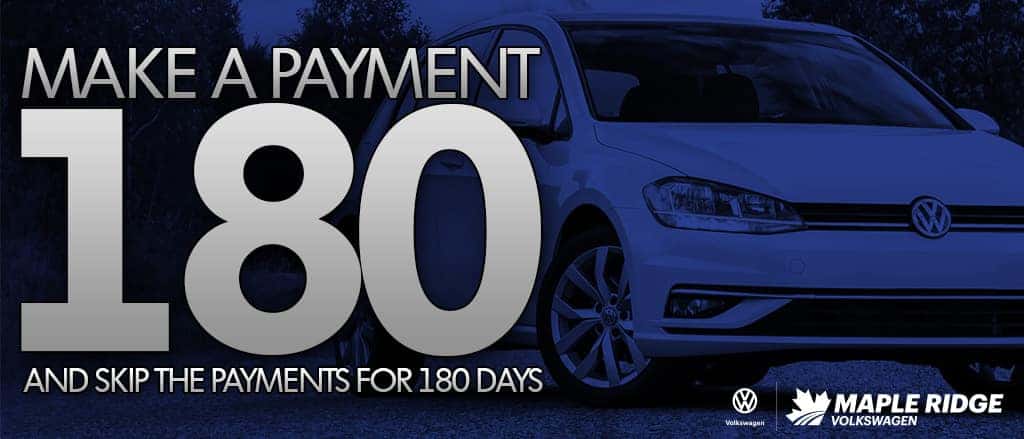 Make a Payment 180 with Maple Ridge Volkswagen
Ever wish you could drive away in a new car and just not have to make payments? Maple Ridge Volkswagen can make that wish come true for up to 180 days and make a Payment 180! Go up to 180 days with no worries about those pesky car loan payments and some breathing room to help you get caught up or get ahead on some bills!
Don't forget to ask about how you can also get up to $10,000 Cash Back!
Save thousands & avoid those payments for up to 180 days!
Fill out the form below to get started or call us right now at (888) 951-8984